BRAND INTRODUCTION

Determined to open up new space for the development of ceramic industry, Guangdong Gold Medal Ceramics Co., Ltd has invested more than 1 billion yuan to build a green intelligent production base with an area of 500,000 square meters . In 2009, it brought in the inkjet printing equipment to deliver high-quality ceramic products to the world, and its annual production capacity reaches 43 million square meters; in 2017, Gold Medal brought in the Italian made 30,000-ton press and 10-channel inkjet printer, and created a 680-meter green intelligent porcelain slab production line. Equipped with industry high-tech production equipment, Gold Medal realizes the free customisation of specification and thickness for porcelain slab, and the annual production capacity has reached 4.5 million square meters. Each product of Gold Medal ceramic has been repeatedly refined through more than 100 processes, and layers of screening of intelligent detection system, Gold Medal ceramic successfully restores the full texture of natural stone.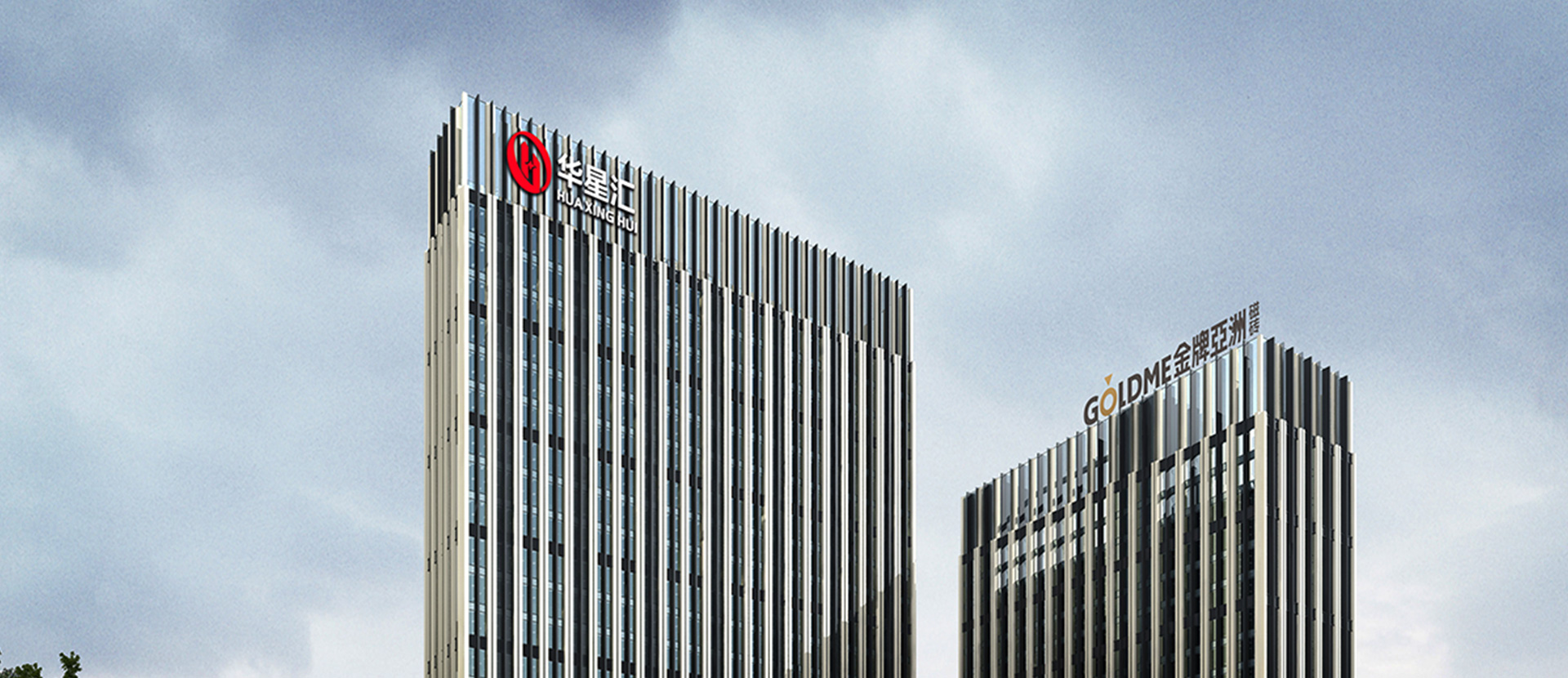 Moreover, Gold Medal Ceramics has established a research and development base for porcelain slab deep processing, and brings in Italian processing equipment for cutting, parquet and furniture customization, so that the porcelain slabs could be used not only on the wall and ground, but also as a desktop, cabinet door, countertop, and door panel to meet the needs of various engineering projects. As the high-quality of porcelain slabs: GoldMe slab is scratch-resistant, fire-resistant and high-temperature resistant, pressure-resistant and shock-resistant. It is waterproof and dampproof, antibacterial and bacteriostatic, green and safe. Besides, it is also fouling-resistant and anti-fouling, easy to clean, smooth and non-deformation.
Committed to meeting the different needs of customers, Gold Medal ceramic realized multi-category and multi-size coverage , and has a variety of patterns, colors, and specifications. Relying on a completed management system, Gold Medal has won the CE certificate, ISO 9000 certificate and many other quality certifications, and has met the national GB6566-2010 Limits of Radionuclides in Building Materials Class A requirements. Gold Medal has a number of national patents, and won many honors such as "Guangdong Engineering Technology R&D Centre", "Guangdong Enterprise Technology Centre", etc. Besides, Gold Medal was recognized as a national green factory by the Ministry of Industry and Information Technology.
In 2018, Guangdong Gold Medal Ceramics Co., Ltd invested 200 million yuan to rebuild the headquarters building in Foshan, which was designed by an internationally renowned architectural and interior designer. The headquarters covers an area of 30,000 square meters, and adopts Art Deco architectural style which is combined with the mechanical aesthetics under the industrial culture. In addition, it flexibly uses the concept of gears and streamlined lines, and uses symmetrical and simple geometric composition to match the bright and contrasting colors, creating the life aesthetics of Gold Medal.
Gold Medal continuously improves its network construction, and expands the engineering network channels in multiple dimensions. It has reached long-term strategic cooperation with many domestic and foreign large-scale engineering brick customers, and well-known real estate agencies, and its products have participated in overseas exhibitions many a time and exported to numerous countries around the world. With the professional export team, superb product packaging technology, and efficient and convenient international transportation, Gold Medal provides customers with international professional services which has won unanimous recognition from customers.
Sticking to the original intention, Gold Medal actively fulfills its social responsibilities: taking its employees as the basis, Gold Medal serves the society with the power of humanistic care and public welfare, to create more value and positive energy for our society.
Gold Medal have been deeply involved in the industry more than ten years with trials and hardships, and under the leadership of Gold Medal chairman - Luo Zhiyong, the Gold Medal men have successfully embarked on a unique Gold Medal road with a fearless blood and a tenacity against the current.
Guangdong Gold Medal Ceramic!