The Gold Medal tile CCTV big board advertisement is officially changed to big porcelain slab adverti
On November 23, 2017, the Gold Medal tile porcelain slab production line was officially ignited and put into production in 2018.
On August 5th, the Gold Medal tile CCTV big board advertisement was officially changed to porcelain slabadvertisement, which also means that the Gold Medalporcelain slab advertisement was officially launched!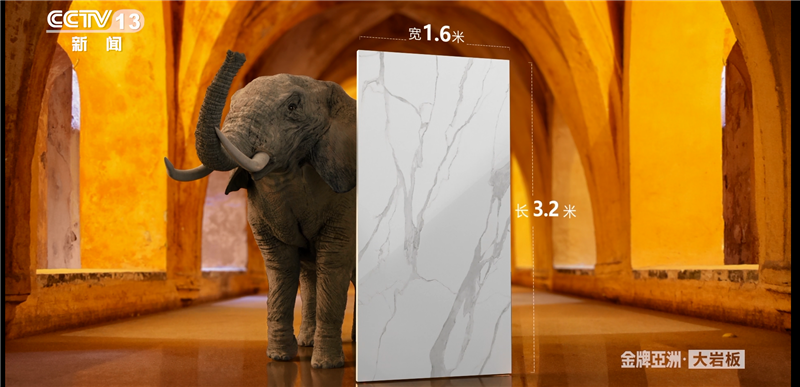 The transformation from "big board" to "big porcelain slab" symbolizes the comprehensive qualitative change of the Gold Medal tiles, that is the call of the times, and it is a major evolution after the internal strength of one's internal training to the top of a stage-from the tile to Home decoration material with full decoration function.

It must be precipitated before qualitative change. Since the end of 2016, Gold Medal has started to negotiate with Weststream Porcelain Slab Division. The construction of the porcelain slab production line began in May 2017. On November 23, 2017, the Gold Medal tile porcelain slab production line was officially ignited and put into production in 2018. Introduce imported equipment and build a deep processing line for porcelain slabs, which will be officially launched to porcelain slabs. After time's improvement and precipitation, the Gold Medal ceramic tile has broken through the boundaries of the tile and was promoted to the high-end home decoration material of the big rock board.
Since February 2019, the Gold Medal big tile advertisements will be broadcast during the prime time of the CCTV news channel. The simple and vivid contrast between the elephant and the big board has left a deep impression in the hearts of many people.

According to the statistics of CCTV Market Research Co., Ltd. (CTR):
1. As of June 30, 2019, Gold Asia has shown 408 times on CCTV News Channel; 185 premieres and 223 replays.
2. The cumulative exposure of people over the age of 25 in 29 provinces across the country exceeds 560 million, covering nearly 135 million people.
3. A total of nearly 85.96 million people in 31 cities across the country aged 25 and over have reached 21.76 million.
4. In the first half of 2019, the gold medal CCTV ranked third in the overall industry.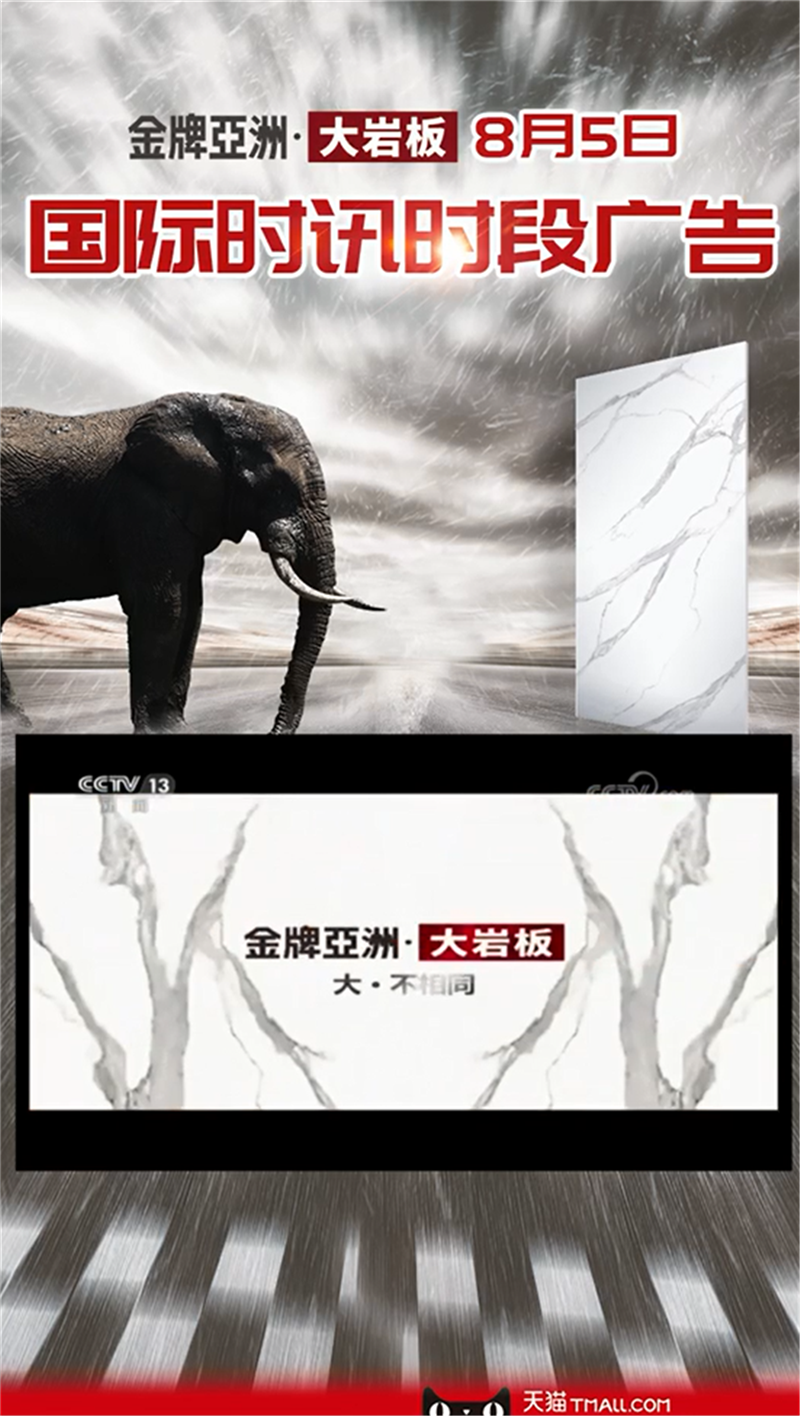 Since landing on CCTV, thanks to the power of the national media platform, Gold Medal Tiles has greatly improved its popularity and influence. This year, it has achieved a feat of completing sales performance for 4 consecutive months. "One year" still seems to be excellent. The new porcelain slab advertising video landing on CCTV will also be a strong alliance. With the help of the CCTV platform, the Gold Medal and the porcelain slab will be equated, so that the Chinese people will recognize the Gold Medalporcelain slab red label, so that the Gold Medal porcelain slab The board is very different!